Ambassador Extraordinary and Plenipotentiary of Belgium Jana Zikmundova: "Changes require everyone's efforts"
Ambassador of Belgium to Ukraine Jana Zikmundova and her husband, Mr. Manuel Arenas visited Dnepropetrovsk National University The honored guest had a meeting with Rector of Dnipropetrovsk National University Mykola Polyakov and took part in a round table "Building a Europe" where the students discussed the prospects of bringing Ukraine into the European education area.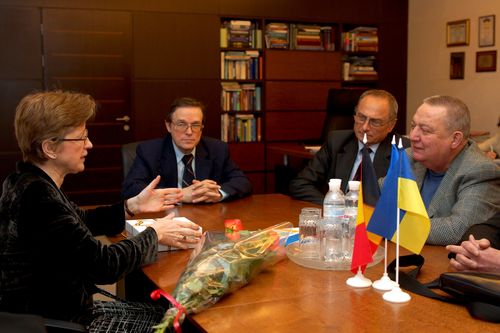 In particular, Mykola Polyakov emphasized that DNU is connected with the universities of Belgium for twenty years of productive cooperation.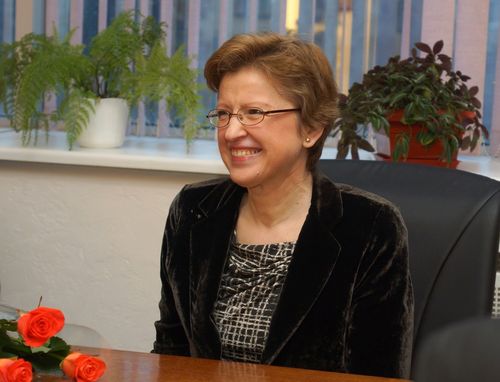 Mrs. Jana Zikmundova noted that Belgium was an active investor in the development of industrial potential of the eastern regions of Ukraine and in particular Katerynoslav the late nineteenth century. According to her information, it was the Belgians who built our city's first electric tram. "But today with the students I would like to talk about the future. I know many of your students who studied in Belgium. Believe me, this is the greatest wealth of Ukraine, its pride and its future. We hope young people will take advantage of what Europe is now ready to share with Ukraine. Ahead of you there is long hard way, but every citizen should make an effort to change his country for the better" - said Mrs. Jana Zikmundova.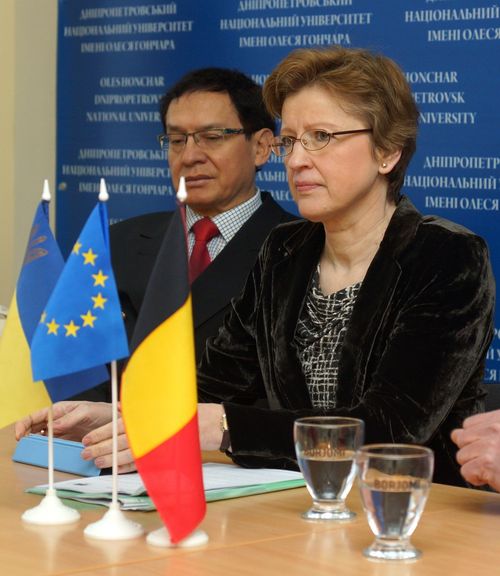 Інформаційно-аналітичне агентство
Дніпровського національного університету