Local politics will be taught at DNU by state officials
Yesterday there was signed the Memorandum between Dnipropetrovsk National University, A. Heyshtor Humanities Academy (Poland) and Dnipropetrovsk Regional Council on the implementation of education programs for officials of regional governance in accordance with the reform of decentralization.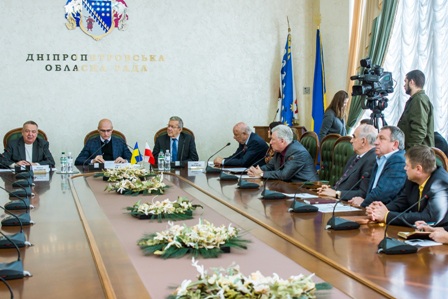 The basis of the course of post-graduate education "Local Politics" is made of appropriate programs taught for Polish state officials, graduates receive diplomas of Ukrainian and Polish. Borrowing Polish courses is explained by the fact thay today the foundation of reforms on decentralization of power in Ukraine is set exactly with the Polish experience of decentralization. Although, in accordance with Rector of Humanitarian City Adam Koseski, Polish experience is also imperfect, it needs correction and transformation in Ukrainian realities. "It is better to learn from the mistakes of others - warned Mr. Adam - that we will do, transforming our courses to the needs of your local government."
Dnipropetrovsk National University Rector Mykola Polyakov said that the cooperation with Polish universities has continued for more than 15 years, including the Humanitarian Academy - eight years, so the accumulated experience of similar work is great. "Much attention will be paid to the experience of the European Union in the legal, administrative and financial matters of regional authorities - said Mr. Polyakov. - In lectures and seminars on these issues it is planned to attract leading experts of Humanitarian Academy and the University of Warsaw. Subjects are close to the construction and development of regional authorities in Ukraine. This approach will allow to implement training program with sufficient flexibility and subsequently widely adopt it to local government of Dnipropetrovsk region. "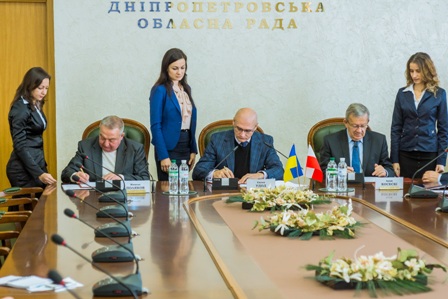 The curriculum taught within the new courses will cover all modern aspects of the local authorities. In particular, the following subjects: "Models of EU administration", "EU law", "Regional policy in the EU", "Management in the bodies of state power and local self-government", "Regional and municipal target areas."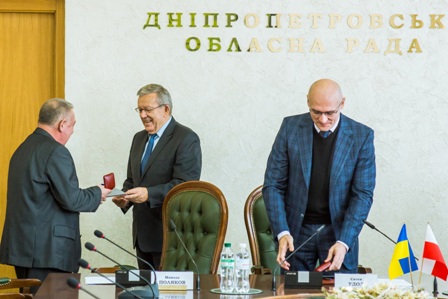 In conclusion, the rector of the Academy of Humanitarian City Adam Koseski presented to Rector Mr. Poliakov and head of Dnipropetrovsk Regional Council Yevhen Udod honorary award - the Gold Medal of Nicholas Copernicus.
Інформаційно-аналітичне агентство
Дніпровського національного університету