Romance Philology Department
Phone: + 38 (056) 374-98-74
The Head of the Department is
Inga Kirkovska
, PhD (Philological Sciences), Assistant Professor.
The Department consists of 11 lecturers, among them: 7 Assistant Professors (PhD), 1 senior lecturers, 3 lecturers.

Romance Philology Department is a degree-grating department, which exists as a part of the Faculty of Ukrainian and Foreign Philology and Fine Arts at Oles Honchar Dnipro National University. It prepares the specialists with a specialization in "Philology. Romance languages and Literatures (Translation included)" awarding educational levels of:
- Bachelor of Arts in Philology
- Master of Arts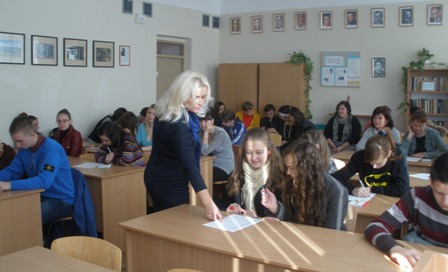 Moreover, the Department teaches other Romance languages as the second (French and Spanish) and third (French, Spanish, Italian and Portuguese) foreign languages as well as Latin.

Members of the Department conduct the scientific research concerning cognitive, discursive and linguocultural aspects of Romance languages studying and teaching. The work aims to create the cognitive and discursive methodology of linguistic phenomena analysis in the modern Romance languages. Also it is planned to apply it to academic activity by lecturers, masters and students of the Department.

In 2010 the Centre of the Portuguese language was opened on the basis of the Romance Philology Department. The Centre intends creating educational, scientific and cultural environment for Portuguese studying in Dnipro region.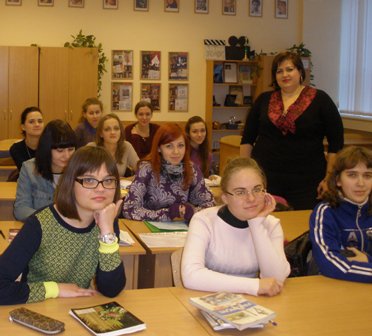 In 2013 Le Mans University (Mans, France) and the Romance Philology Department signed an agreement concerning the system of two diplomas for Master's degree of the first cycle ("French as a foreign language") as online study mode.

Since 2017 the students of the Department have been participating in the competitive admissions in the Erasmus+ program to spend a term (5 months) at the University of Strasbourg (France) with full scholarship.

There is a student Francophone theatre "Féerie". The troupe was formed in 2008. The participants are frequent winners in many categories of the International festival of students Francophone theatres.

All the lecturers undertook a linguistic internship in France thanks to French government scholarships. Almost all the lecturers have the international certificates and diplomas of French higher educational establishments.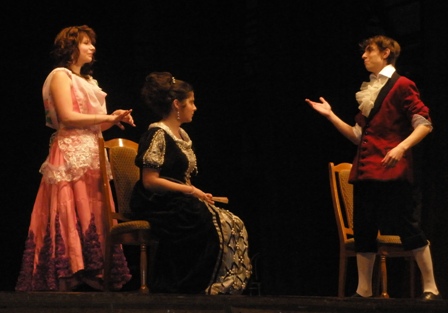 The scientific work of the lecturers is connected with the defense of PhD thesis or doctoral dissertations and is conducted by postgraduate training programs or doctoral program at Taras Shevchenko National University and Kyiv National Linguistic University.

Under the agreement between French Embassy in Ukraine and Oles Honchar Dnipropetrovsk National University each year French interns work with the students of the Romance Philology Department.