Department of Statistics, Accounting and Economic Informatics
Phone: +38 (056) 745-43-24
Department site:
kesoi.dp.ua
Facebook:
www.facebook.com/esdnu
Instagram:
instagram.com/esoi_dnu
The Head of Department is
Oksana Eliseyeva
, Doctor of Economic Sciences, Professor, Academician of the Academy of Economic Sciences of Ukraine
Members of the Department: Head – Doctor of Economics, Professor O. K. Eliseyeva;
Associate Professors: Ph.D. V.S. Belozertsev, Ph.D. N.M. Bondarenko, Ph.D. G.V. Kalinichenko, Ph.D. O.I. Tarlopov, Candidate of Physical and Mathematical Sciences O.V. Poshivalova, Ph.D. V.S. Iakovenko, Ph.D. K.M. Trostyanska;
Senior teachers: L.Iu. Hordeyeva-Gerasimova, A.V. Romanova;
Teachers: D.O. Besschastna, L.V. Harakoz.
The Department trains specialists in 2 educational programs: 071 "Accounting and Taxation" and "Business Analytics", "Business Analytics and Information Security" – intramural and extramural form of study at the bachelor's (4 years) and master's (1,5 years).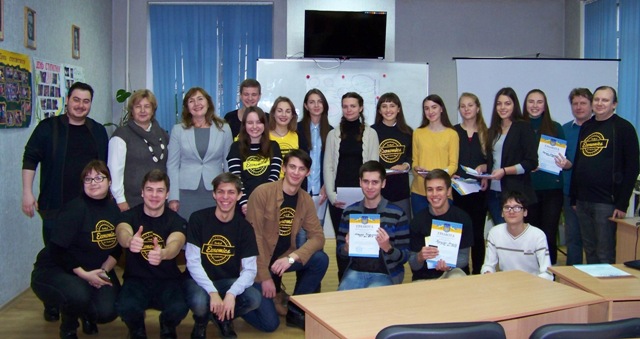 Today, the Department teaches more than 60 disciplines, including economic and mathematical methods and models: econometrics, accounting and auditing, eco-audit, assessment of the "green" economy, accounting and reporting in taxation, analytical support for management decision-making, corporate information systems, modeling processes, etc.
Both traditional and innovative teaching methods and technologies using the latest multimedia tools are used in the educational process, in particular: business and role-playing games, workshops, case technologies, analytical records, trainings, elements of scientific research and job search, practical classes with the use of modern information technologies, elements of distance learning as to the development of training courses are introduced.
The Department has doctoral and postgraduate studies. Nowadays, 1 doctoral student and 2 graduate students study at the Department. The employees of the Department and applicants have defended the dissertations for 2013-2017: 1 doctoral dissertation (Sarichev V.I., scientific adviser Eliseyeva O.K.) and 7 candidate dissertations (Belozertsev V.S., Iakovenko V.S., Eliseyeva G.Y., Trostyanskaya K.M.; Tsunder O.O., Stoyanov G.S. - Head of Eliseeva O.K.).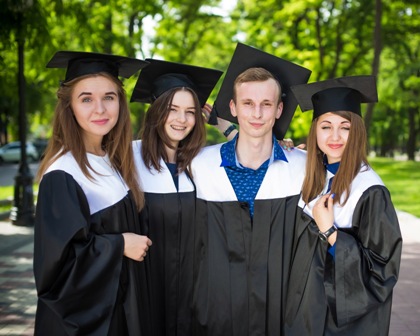 The main area of research scientists at the Department of Statistics, Accounting and Economic Informatics is solving problems in adapting international accounting standards, statistical methods of the analysis of economic processes in Ukraine.
Department of Statistics, Accounting and Economic Informatics of Oles Honchar Dnipro National University holds an annual international conference "Current status and problems of statistics, accounting and audit development in the context of globalization and energy saving".
The staff of the Department maintains close links with the scientific community, in particular, within the framework the International Academic Exchange Program "ERASMUS MUNDUS-BMU-MID", the International Scientific and Educational Project "Formation of Product and Service Quality in Central and Eastern Europe Market".
The students of the Department participate in the programs of scientific international exchanges – individually based on competitive selection under a specific academic program or within the framework of existing agreements on cooperation and scientific exchange between universities. In particular, the students of the Department have studied at such universities as: Lodz University (Poland), Wroclaw University (Poland); University prof. dr. AsenZlatarov (Burgas, Bulgaria), Erasmus University Rotterdam (EUR, Rotterdam, The Netherlands), Louisiana State University (Baton Rouge, LA, Master's Programs in Agricultural Economics).
Students become winners and fellows in annual competitions, olympiads and innovative projects: All-Ukrainian competition of student scientific works on natural, technical and human sciences in the field of "Accounting, analysis and audit" 2017, All-Ukrainian competition of graduate educational works in the specialty "Accounting and taxation"; All-Ukrainian Student Olympiad in the discipline "Statistics"; All-Ukrainian competition of scientific works of students "Zavtra.UA"; International Bukovina Festival of Science; Innovative Project "OWL Education Platform"; All-Ukrainian competition "Accounting-2014", which is conducted by the All-Ukrainian professional public organization "Federation of Auditors, Accountants and Financiers of AIC of Ukraine" (FABF APCU).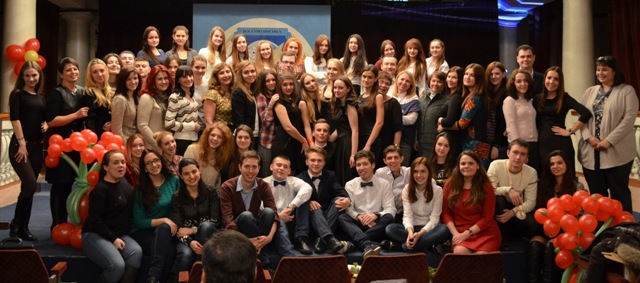 The Department's employees pay great attention to organizational and educational work, which involves discovering the talents and abilities of youth, active cooperation with students and graduates, forming a united strong team. The Department holds a Day of the Department annually in December, which teachers, students and graduates are pleased to participate in and it makes everyone to feel the part of our friendly family. The students of the Department together with the teachers actively spend winter holidays, travel through Ukraine.
Separately, all senior students are pleased to remember scenes of their dedication to students, which is usually conducted in the form of a quest or exchange of experience in a game form. In the spring, all members of the Department of Statistics, Accounting and Economic Informatics traditionally organize the Holiday of Sports and Friendship.