Department of Organic Chemistry
Oles Honchar Dnipro National University, Department of Organic Chemistry, Kazakova str., 32, Dnipro, 49050
Tel.: +38 (056) 776-82-23
The Head of Department is
Tarabara Ihor Mykolayovych
, Candidate of Chemical Sciences, Associate Professor.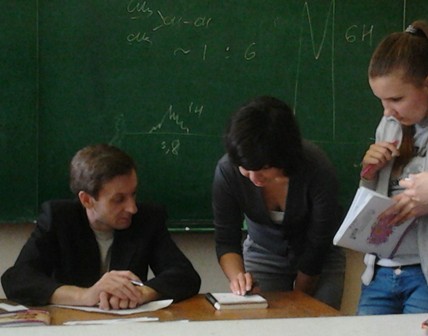 Staff

8 academics: Okovytyy S.I. (Doctor of Sciences (Chemistry), Full Professor), Anischenko A. O. (PhD, associate professor), Bondarenko Ya. S. (PhD, associate professor), Dmitrikova L. V. (PhD, associate professor), Koptieva O. I. (PhD, associate professor), Petukhova O. I. (PhD, associate professor), Seferova M. F. (PhD, associate professor), Tarabara I. M. (PhD, associate professor).
3 researchers: Palchikov V. A (PhD), Gaponov O. O. (PhD), Sergeieva T. Y. (PhD).
Research


The main research focus areas of Organic Chemistry Department are:
Design of novel bioactive heteropolycyclic compounds based on industrially available materials:
Regio- and stereocontrolled synthesis complex frame heterocycles;
Synthesis and investigation of chemical behavior of N,N-disubstitutedheminal systems; Study of the mechanisms of acyloins rearrangement;
Improvement of ab initio quantum-chemical methods for calculation of electronic and magnetic properties;
Theoretical modeling of chemical processes.

International Projects


Based on more than 20 years cooperation with Jackson State University the agreement established collaborative PhD program in chemistry has been signed and one dissertation has already defended;
4 students from the Department of Organic Chemistry (Bilichenko M., SokolyukK., Lehaylo A., A. Reshetnyak) have received grants from the European Union Erasmus+ program to Middle Eastern Technical University (Ankara, Turkey);
2 students (Velichenko Y., Sadkova I.) have received grants from Ministry of Education and Science of Ukraine to the University of Oxford (UK).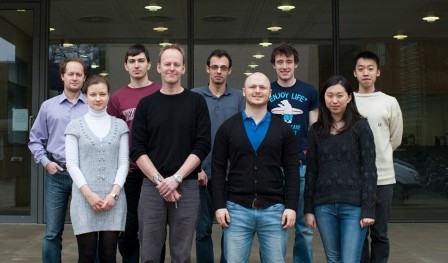 Student's Life


At our Department academic and research go hand-in-hand. The scientific society that has been founded in the Department of Organic Chemistry allows students to select the area of interest.

During meetings they study some chapters of Organic Chemistry, became familiar with the main methods of synthesis and analysis. The results of students research (20-30 scientific works annually) publish at Ukrainian as well as international journals, books of abstracts.

Each year students participate in Regional Conference of Young Scientists and Students that is organized on our department. The research activity lead 5 students from the Chair of Organic Chemistry to the awards in the "All-Ukrainian competition of student works" and 9 – V. Pinchuk Scholarship program "Zavtra.UA".