"New Silk Way" Will Unite Ukraine and China
On the 27th-28th of March the International Forum "New Silk Way" was held in Beijing (China). The participants were representatives of educational establishments from different countries of the world. At this forum Ukraine was represented by Oles Honchar Dnipro National University and Lviv Polytechnic National University.
Forum is organized by WECO School of International Education with the support of Beijing Education Department. During the visit the memorandums about cooperation between Dnipro National University, Transport College and Beijing College of Information Technology were signed.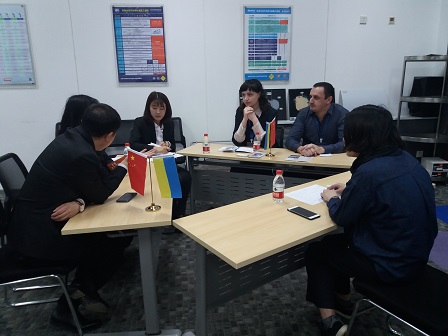 Main events of the forum took place during the visit to Beijing school-center of Fengtai district. Among them there were speeches by representatives of different countries on international cooperation of educational establishments. The topics of discussion were exchanges and training of specialists, as well as solemn signing of memoranda.
Volodymyr Sidorenko, the first secretary of the Embassy of Ukraine to the PRC, visited the event. He expressed the confidence that this was only the first step in building relations between the Establishments of higher education of Ukraine and China. According to his words these relations can grow into fruitful partnership and cooperation by the way of peace and in an atmosphere of mutual understanding and mutual respect. During the personal communication Volodymyr Sidorenko assured the representatives of our university in full support of all initiatives that can be proposed in the future.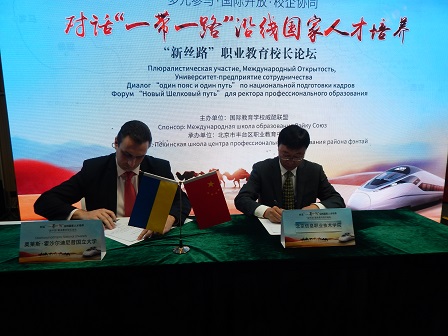 According to the results of the forum, representatives of DNU received an invitation for participation in further events that will take place in July and October. On these events concrete proposals for cooperation will discussed.
Інформаційно-аналітичне агентство
Дніпровського національного університету