Turkish Graduate Student's Traineeship at the Department of International Relations
The traineeship of Ibrahim Muradov, graduate student of Middle East Technical University (Ankara, Turkey) has already completed in Oles Honchar Dnipro National University.
Ibrahim Muradov chose the Department of International Relations as a traineeship base, where he made semester mobility by the program of academic exchanges of the European Union Erasmus + CA1. Maria Mikheichenko, the Associate Professor of the Department of International Relations, was academic adviser of the postgraduate project.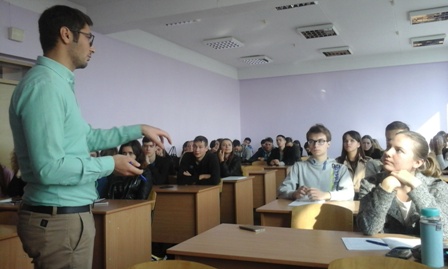 The plan of stay of a graduate student from Turkey in DNU had several dimensions – educational, scientific and, of course, cultural. The graduate student attended lectures at the Department of International Relations; in particular, he chose the disciplines "Legitimate Technologies in International Relations", "European Integration Discourse" and "European Union as a Global Actor".
Teachers of the Department of International Relations provided with consultations on the topic of postgraduate research of Muradov's dissertation. Except of educational components, the graduate student participated in scientific conferences, held on the basis of the Department of International Relations, meetings of the Department, and joined the pedagogical practice.
Thus, in particular, Ibrahim Muradov proved himself as a well trained specialist – teacher of international relations courses. The lecture on topic "Foreign Policy of Turkey at the Present Stage" with students another year of study, as well as a lot of seminars on discipline "International conflicts" students of the 4th course in the field of training – international relations – were held with his participation. All the training components were in English.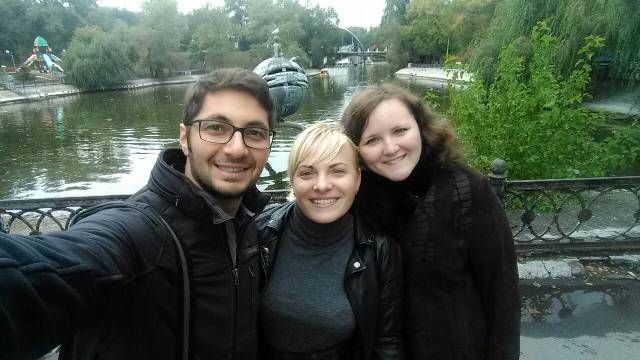 At the same time, the period of mobility in DNU was remembered to Muradov not only by studying and conducting research. Ibrahim Muradov, with the participation of teachers and students of the Department, visited art exhibitions, theatrical performances, museums of Dnipro city, and various excursions. The events of Global Space debate team with participation of the guest took place interestingly and richly.
Students of the Department of International Relations exchanged the ideas and thoughts with the guest concerning current topics of international policy. Before the departure Ibrahim Muradov noted with sadness that left kind friends in OlesHonchar Dnipro National University.
Інформаційно-аналітичне агентство
Дніпровського національного університету