An Open Lecture of American Doctor about Methodology of Rehabilitation
An open lecture "The Rehabilitation of People, Whose Illness is Cerebral Palsy. The Methods that are Used in USA" took place at the Faculty of Medical Technologies of Diagnostics and Rehabilitation of Oles Honchar DNU together with the Faculty of Biology and Ecology.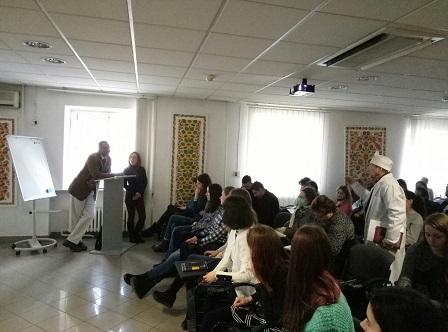 Dr. George Pasteur, the participant of the program "Doctors without Borders" of University of Maryland Medical Center (Baltimore, USA) presented the lecture. George Pasteur is practitioner physiotherapist with 22 years' experience working with cerebral palsy. As a member of a charitable organization he provides assistance to people with disabilities in different countries of the world.
During the lecture George Pasteur told about the features of work during his volunteer trips, as well as about work of the organization "Every Child is Worthy".
The lecturer considered the classification of cases of dysplasia and hip removal. The leading studies in the field of therapy for cerebral palsy researchers from Sweden, Italy, Australia, as well as George Pasteur's research were outlined.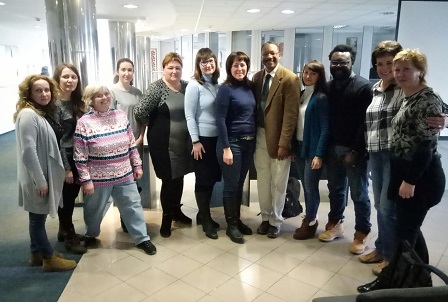 The doctor shared with his students and teachers his own methods of working with people with disabilities, told the methods used in the United States, emphasized the elaboration methods of individual programs of working with patients.
Інформаційно-аналітичне агентство
Дніпровського національного університету