Whose robot is the strongest and the fastest?
Student team of Physics and Technology Department of DNU took part in Open Regional Festival of Robotics. Young people presented their own robots models, designed on classes of scientific group «Mechatronics». The competition was conducted in National Center of Aerospace Education of Ukrainian Youth named O.Makarov.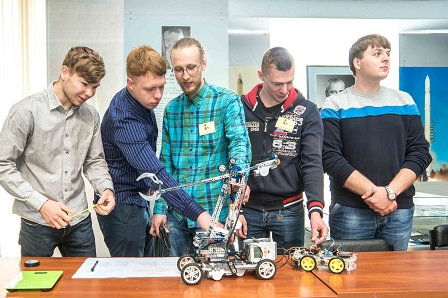 In festival program there was design of robots (preparation and training of robots), as well as personal and command competitions in such sections: modeling of junior schoolchildren, technical and program modeling on definite topic, scratch-projects, robo-race, LEGO-race and freestyle. During the whole event the exhibition of active robots' models was held, the competitions were conducted and the prizes were won.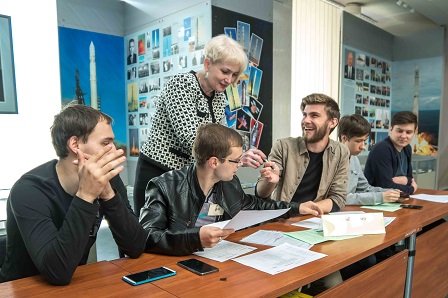 Three 4 course students of Applied Mechanics Department joined DNU team: Fedir Safayev, Oleg Omelyushko, Stanislav Petrash. Due to the festival young guys got an opportunity to test their own first elaborations.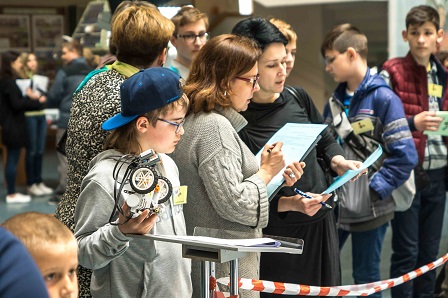 Natalia Ashchepkova, the leader of group «Mechatronics», docent of mechatronics department of DNU was the main judge of competitions. She notes: «About 90 participants, in particular from Dnipro, Zaporizhzhia, Kharkiv regions, take part in the contest». There are different evaluation criteria for participants of different ages. For example, for younger students in the race it is important the robot will overcome trace from start to finish. On the race on the black line the criterion is considered to be speed of operation: you need not only overcome the trace but do it for minimum of time. Each pair of robot-sumo compete three rounds. The robot, which will push the opponent out of ring, will be deemed the winner.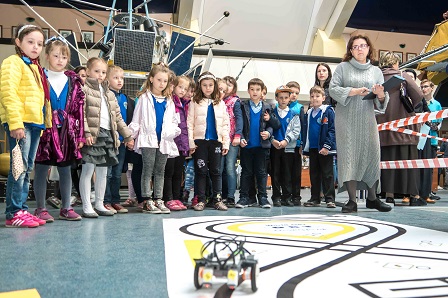 In general young designer from children preschool age to students of institutions of higher education took part in the second Open Regional Festival of Robotics. The purpose of the event is making of conditions for young people's creativity and skills by involving young children, school leaders and enterprises to technical design, modeling and programming of robots; deepening of technical knowledge in fields of domestic and global robotics, as well as demonstration of international experience in the field of technical popularization of science.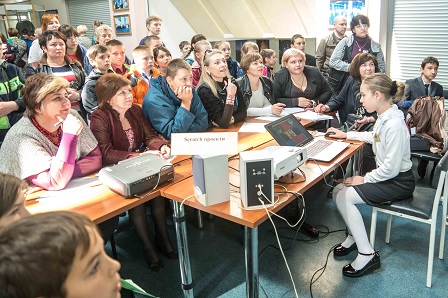 It is notable, festival organizers are Dnipro Regional Center of Scientific and Technical Creativity and Information Technology of Students, Oles Honchar Dnipro National University, National Center of Aerospace Education of Ukrainian Youth named O.Makarov, Lyceum of Information Technologies.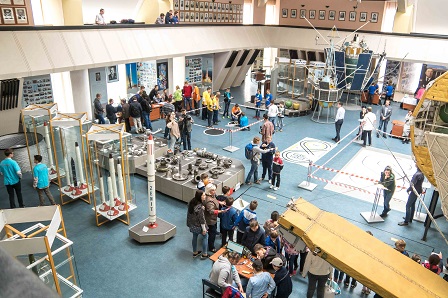 The specialists in robotics from all over the region became the part of judicial assembly. Students of Physical-Technical Department were a separate judging panel. According to the results of the competition, Oleg Omelyushko won the first place in the section "Freestyle", Fedir Safayev got the second place in the section "Modeling".
Інформаційно-аналітичне агентство
Дніпровського національного університету