Information Event "University USAID"
The presentation of projects of the United States Agency for International Development (USAID) took place in Oles Honchar Dnipro National University. It was devoted to topics of democracy and government in Ukraine.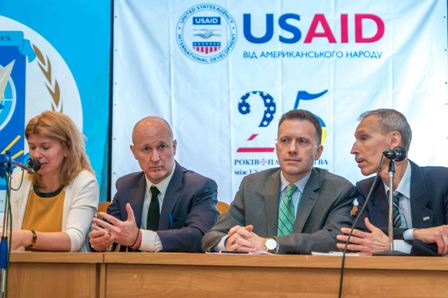 John Pennell, the Deputy Mission Director at USAID Mission for Ukraine, Moldova & Belarus, David Vaughn, the USAID Program Chief "Fair Justice" took part in the information event "University USAID". With Ukrainian experts they examined projects and programs, which are implemented with the support of American organizations in Ukraine, for students of Faculties of Social Sciences and International Relations, Systems and Means of Mass Communication, International Economics, Economics and Law Department of DNU.
John Pennell noted: "We are going to celebrate the 25th anniversary of our fruitful partnership in few months. USAID will continue to maintain positive partnership with Ukraine, trying to promote economic and social prosperity of your country".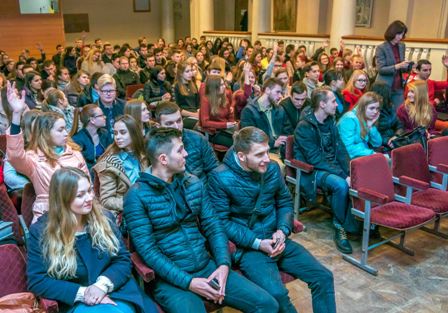 A series of information events "University USAID", which is one of directions of Agency's work in Ukraine, first and foremost is intended to provide deep understanding of USAID work and programs for Ukrainian students.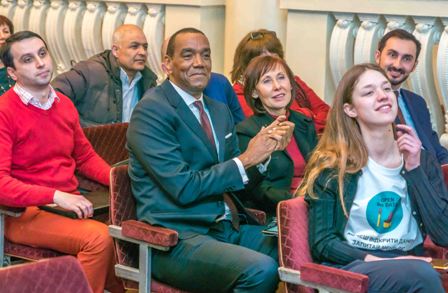 During the presentation the participants learned about the concept of proposed USAID programs, in which the challenges, Ukraine faces, in particular in the fields of supremacy of law, anti-corruption and protection of human rights are considered. So, for students experts have prepared five short presentations on current topics: reformation of judicial system, decentralization, e-governance, anti-corruption measures and counteraction to human trafficking.
During interactive lessons the participants had the opportunity to openly communicate with lecturers and to get more information on issues they are interested in.
Інформаційно-аналітичне агентство
Дніпропетровського національного університету