Social advertisement of DNU students is recognized as the best
Students-marketologists of the Faculty of Economics at DNU participated in the Ninth Ukrainian Student Advertising Festival. Representatives of the Department of Marketing of DNU always take part in this event - the main branch Advertising Festival for Youth, which specializes in advertising, marketing and PR. Once again the festival was held at the Kyiv National Trade and Economic University, Ukraine (KNTEU). Projecters and marketers in Ukraine - it fits into the concept of the Department of Marketing of DNU. Its head, Doctor of Economics, Professor Svetlana Haminich was right saying: "Participation in this festival provides an opportunity for prospective marketers to improve their skills and competence in dealing with professional marketing problems based on current market trends ."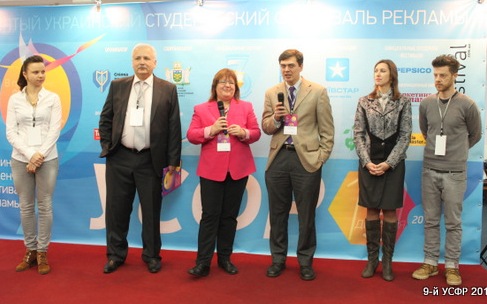 Department of Marketing at Oles Honchar DNU contributes to economic growth and Dnepropetrovsk region preparing leading experts in the field of marketing and advertising that have considerable creativity, curiosity, creative thinking and deeply understand the essence of market processes in the country and in the world.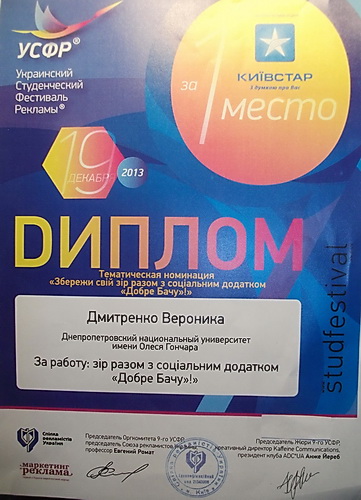 Інформаційно-аналітичне агентство
Дніпровського національного університету