Summer School on modern journalism
The Faculty of Communication and Mass-media of DNU runs Summer School "Cross-media and quality journalism." The classes run within the framework of the educational project of the European Commission Tempus IV «Cross-media and quality journalism", which brought together 13 universities in Germany, Austria, Romania, Moldova and Ukraine. The project was initiated by the University of Passau (Germany). The project is academic by its nature and aimed at creating teaching and scientific-methodological and logistical ground for training of specialists in Ukraine for specialization "Cross-media" (according to our classification - "Internet Journalism").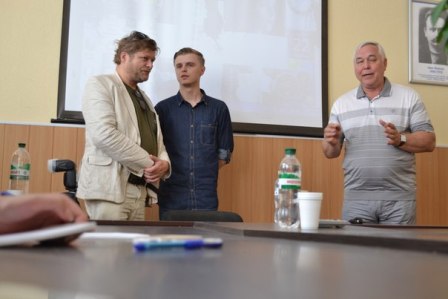 Opening the Summer School, the Dean of the Faculty of Mass Communication, Professor Vladimir Demchenko underlined that future journalists are now more than ever important with ideas of two components of the project: to improve the skills of professional work in online media and the development of the basic principles of quality journalism, joining the leading European media products. "The cooperation with European universities is effective integration into the international educational process." Within the frames of the educational project, DNU received new equipment to work in cross-media format. During one week the students of DNU will get help to improve their skills in Internet journalism by German journalist, teacher and coordinator of the University of Passau Ralph Kendlbacher.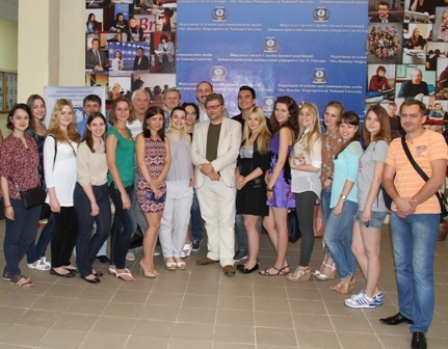 According to the Master Mass-media faculty Irene Tarnavska, the Summer School gave a lot of practical skills: "During a session we were able to get acquainted with the basic principles of the use of photo cameras, video cameras, and digital voice recorders of latest generation; elements of high-quality photos and video, as well as learning how to use basic editing software and photo processing. In addition, the students are trying to practically implement the knowledge obtained in lectures and as fully as possible to show them in their own creative projects on the topic: "Freedom," which would arise and the outcome of this course".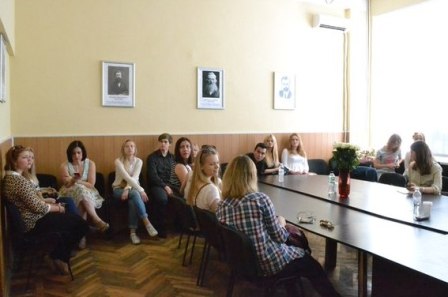 During next three years (at the time of the project) Dnipropetrovsk National University will draw up a new part of the curriculum in view of new opportunities and new conditions for future journalists.
Інформаційно-аналітичне агентство
Дніпровського національного університету