Ukraine is priority in the foreign policy of the Czech Republic
This is the position declared by the Minister of Foreign Affairs of Czech Republic Lubomir Zaoralek during a meeting with students at Dnipropetrovsk National University. The structure of the government delegation included Ambassador Extraordinary and Plenipotentiary of the Czech Republic to Ukraine John Pochuh, Consul General of the Czech Republic in Donetsk Ondrej Morávek and other dignitaries.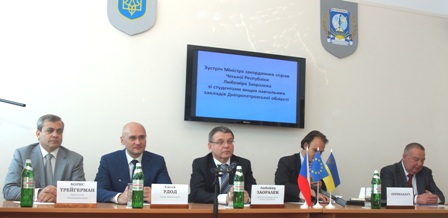 Welcoming the representative delegation of the Government of the Czech Republic, Rector Mykola Polyakov said that Dnepropetrovsk University has a proud tradition of cooperation with European universities and research institutions. "Currently, the university has more than 40 agreements with universities in Europe, according to which we carry out active faculty exchange, consistent curricula for student mobility, we present diploma and PhD thesis under the dual mentorship of Ukrainian and European scientists. Now DNU is cooperating with National Library of the Czech Republic.", - said the rector.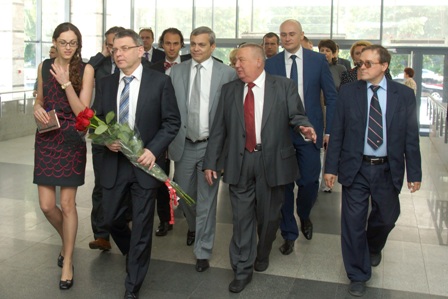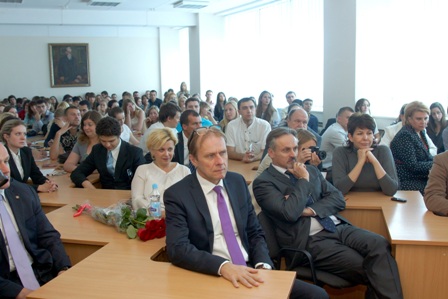 The conversation of Mr. Lubomir Zaoralek with students was also devoted to the European integration of Ukraine. "Today Ukraine is priority in the foreign policy of the Czech Republic. Peace for us does not end at the border of the Czech Republic, and current events in Ukraine are very important for us. We see what's happening in the East and in the Crimea, and realize that this is flagrant violation of all European standards, the threat of European security - said the Minister. - Czech Republic has come a long and difficult journey of transformation from a socialist system to a democratic society. Ukraine should understand that the signing of the Association Agreement with the EU - is just the beginning of this journey. We offer our experience, our support, but most Ukrainian have to decide which country they want to live in. You're young, you have to decide which country you want to live and work to achieve this goal."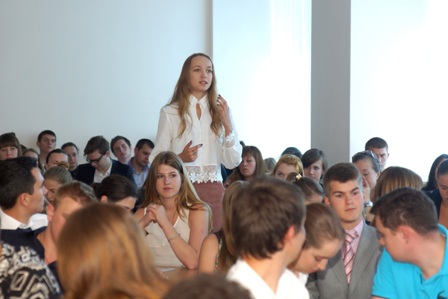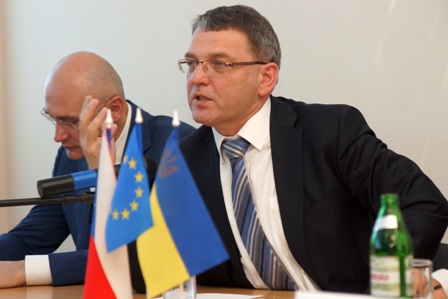 The students were interested in the opinion of Mr Lubomir Zaoralek about the prospects of Ukraine, his attitude to the violation by Russia of the Budapest Memorandum and at what time in the process of democratic transformation the Czech Republic was reached "the point of no return" to the old regime. The Minister gave his answers to all the questions.
Інформаційно-аналітичне агентство
Дніпровського національного університету