Faculty of Mechanics and Mathematics
18, Kazakova str., University facility №14
Dean's office phone: +38 (056) 776-82-41
E-mail: mmf-2012@yandex.ua
Web: http://mmf.dnepredu.com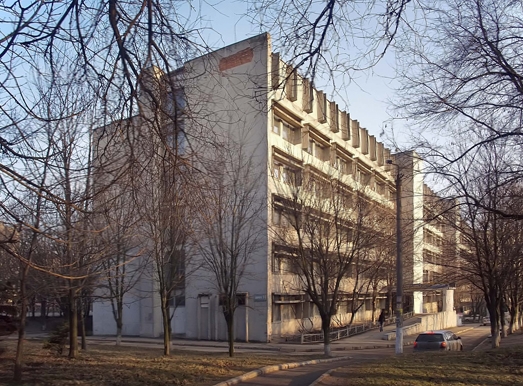 Faculty Background


Faculty of Mechanics and Mathematics is the oldest one in the university, it dates back to physics and mathematics faculty, which was founded in 1918. Great scientists worked here: H.M.Savin, M.Ya.Leonov, V.I.Mossakovskyy, S.M.Nikolskyy, M.P.Korniychuk, O.M.Dynnyk, V.M.Kovtunenko.

There are about 700 students that attend the Faculty. Educational courses are provided by 102 teachers, including 25 doctors, professors, 56 candidates of sciences, associate professors. Among them there are two members of the National Academy of Sciences of Ukraine, 3 laureates of the State Prize of Ukraine, 8 Honoured Scientists of Ukraine, 7 distinguished educators of Ukraine, 2 academicians of the Academy of Higher School of Ukraine, 5 members of the National Committee of Ukraine on Theoretical and Applied Mechanics, 3 members of New York Academy of Sciences.

Management of the Faculty


Dean of the Faculty - Haminich Oleksander Vasilyovych, candidate of physical and mathematical sciences, professor of education of Ukraine.
Dean of Academic Affairs - Dreus Andriy Yul'evych, Ph.D., associate professor.
Deputy Dean for Research - Syasev Andriy Valeryovych, candidate of physical and mathematical sciences, associate professor.
Dean of Educational Work - Pypka Oleksander Oleksandrovych.
Subdivisions of the Faculty