Writer and Artist Casey Cassel Is an Intern at DNU
DNU invariably continues to attract foreign interns through various cultural and academic exchange programs from around the world. In this sense, the 2021/22 school year, despite the next wave of the pandemic, is particularly successful – two fellows of the Senator Fulbright Academic Exchange Program, sponsored by the US State Department, won the right to do internships at DNU from October 2021 to June 2021.
One of them is Mrs. Casey Kassel, a native of New Zealand, a Jewish editor, writer and artist. Her practice focuses on how community stories are created and passed down from generation to generation and around the world, and how these stories form identities and make connections. Ms. Kassel has a bachelor's degree from the Elam School of Fine Arts at the University of Auckland (New Zealand) and a master's degree in writing from the Chicago Institute of the Arts (USA).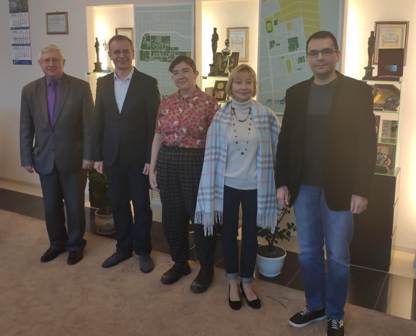 The intern will work at DNU on the basis of the Department of World History of the Faculty of History. In the Dnipro, Ms. Kassel will explore the intersection and divergence of Jewish traditions and the memory of the diasporas of Ukraine, the United States, and New Zealand to identify connections that have transcended the space between these communities and shaped individual, community, and national identities.
The result of the annual work in the Dnipro should be the preparation of a series of thematic essays and works of art using textiles using traditional techniques, which will be presented at a future art exhibition.
Інформаційно-аналітичне агентство
Дніпровського національного університету