DNU Diplomas for Foreign Students
On August 17, five students from Turkmenistan received bachelor's degrees from Oles Honchar Dnipro National University. Four years ago, Selbi Kakayeva, Ogulgeren Kakyshova, Shokhida Yusupova, Ainabat Rezhepova and Rustem Redzhepov chose the Faculty of Biology and Ecology of our university and stayed with DNU despite all the circumstances of wartime.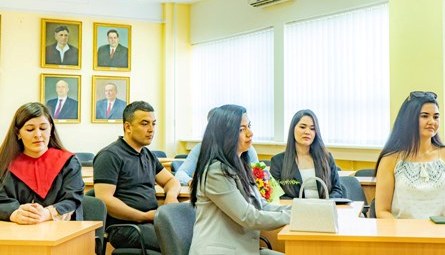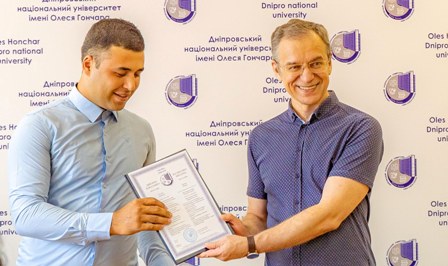 – After receiving my bachelor's degree, I plan to return to my home country and teach biology at a secondary school, – Selby Kakayeva shares her plans. – At first, it was difficult to study because of the different language, but over time, everything became clear and understandable. I really like the teachers, they are friendly and always ready to help. I always came to them and consulted with them.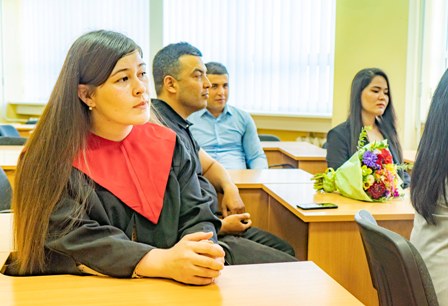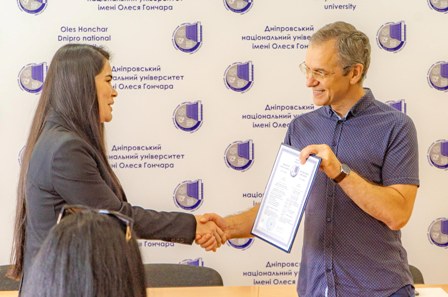 Congratulating the graduates on receiving their bachelor's degrees rector of DNU, Prof. Sergiy Okovytyy emphasized that traditionally the university trains specialists for friendly neighboring countries and invited the graduates to continue their studies at our university.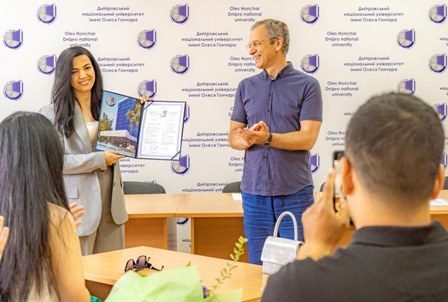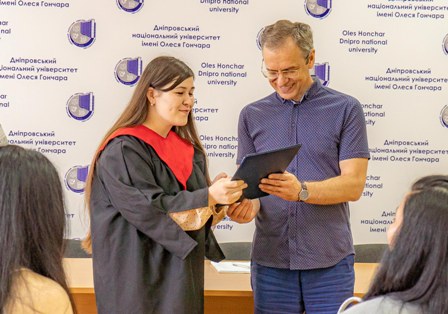 – For four years, you have been studying hard, passing exams, completing research papers and diploma projects, so I am sure that you will return to your home country as highly qualified specialists. Thank you for choosing our university to become your Alma Mater.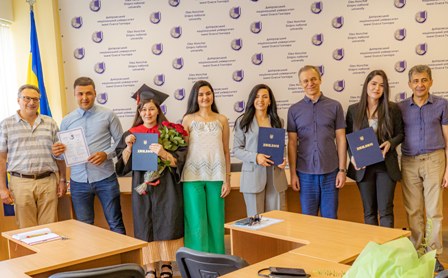 Each of you will choose the path of your vocation in the future: some will continue their studies, some will be engaged in scientific activities, some will go to work with children. But I am confident that having shared with Ukrainian students and compatriots both the pleasant moments of student life and the difficult military trials, you will remain friends forever.
The graduates were also congratulated on their successful completion of the bachelor's degree by the Acting Vice-Rector for Scientific and Pedagogical Work in the Field of International Activities Viktor Gasso, Head of the Department for Training of Specialists for Foreign Countries and Academic Exchanges Viktor Voronov and relatives who came to Ukraine to share the joy of receiving their diplomas.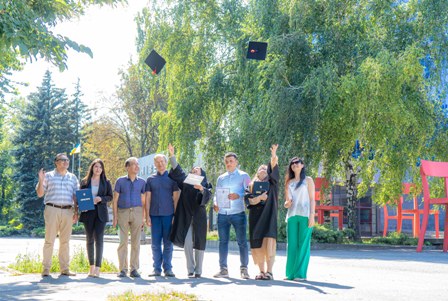 Інформаційно-аналітичне агентство
Дніпровського національного університету